Wine has always been a great mystery for Filipinos. Yats Wine Cellars introduces its optimal wine classes which discuss specific topics which are of interest for both beginning wine drinkers and connoisseurs who want to learn more. The seminar would usually discuss the topic in detail with regards to the viticulture, and wine production of an area with a guided wine tasting to provide a better understanding for the participants.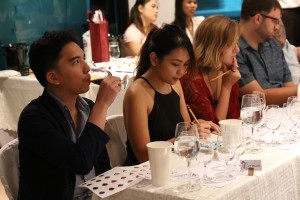 Our previous wine seminars have been successful in bringing together wine lovers of different backgrounds and curious people who are just discovering the world of wine. Odie Pineda, our certified sommelier, facilitates these tasting classes.
For more information you may contact us at the following:
0977 837 9012
Clark Wine Center
Or visit us at the CLark Wine Center,
Manuel A. Roxas Highway corner A Bonifacio Ave,
Clark FPZ
You can skip to the end and leave a response. Pinging is currently not allowed.